Awake! Awake! - Benny Hinn, live stream | March-15-2022
Tuesday, 15 March 2022 13:04
Awake! Awake! - Benny Hinn, live stream | March-15-2022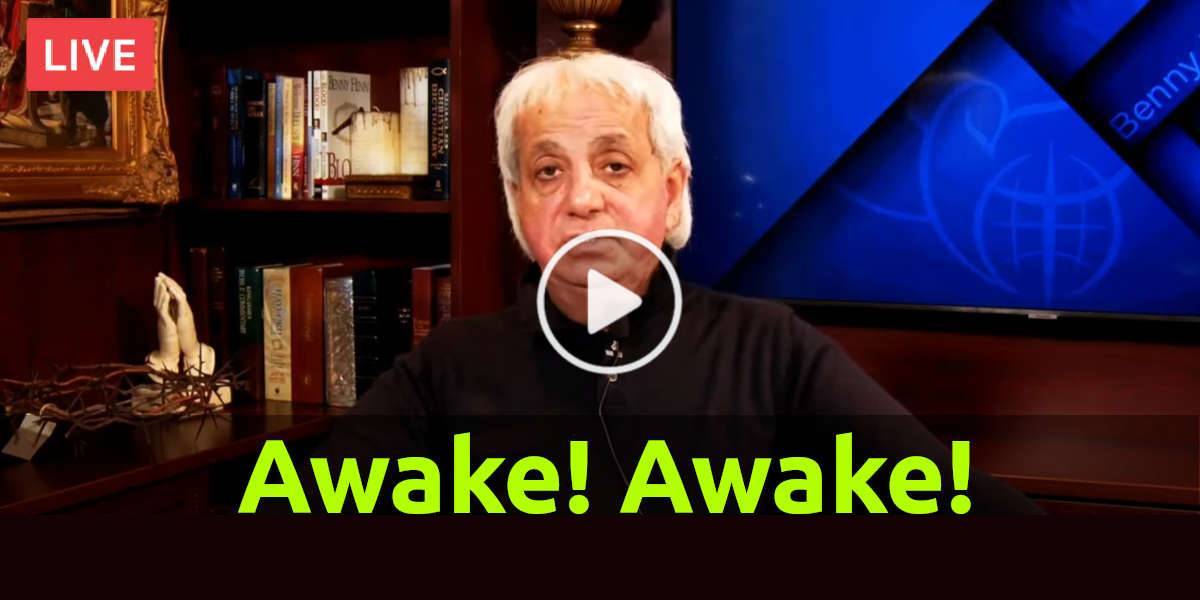 Written by Benny Hinn
2

comments
Comment Link

Wednesday, 16 March 2022 00:52

posted by Maleteka

Indeed there is nothing impossible with God. I am praying and I believe God will and is already intervening in what is happening in Ukraine in Jesus's Name. Amen and Amen in Jesus's Name.

Comment Link

Wednesday, 16 March 2022 00:46

posted by Jill Olive Laka

I've enjoyed your teachings everyday. Your healing services are awesome. I have a prayer request to be healed of cancer in my mouth.
I watch from Papua New Guinea, Lae in particular. Thank you Pastor Benny Hinn.
Leave a comment

Toufik Benedictus "Benny" Hinn (born 3 December 1952) is an Israeli Christian televangelist, best known for his regular "Miracle Crusades"—revival meeting or faith healing summits that are usually held in stadiums in major cities, which are later broadcast worldwide on his television program, This Is Your Day.
Biography: Hinn was born in Jaffa, in 1952, in the then newly established state of Israel to parents born in Palestine with Gre ...