Sermons of Benny Hinn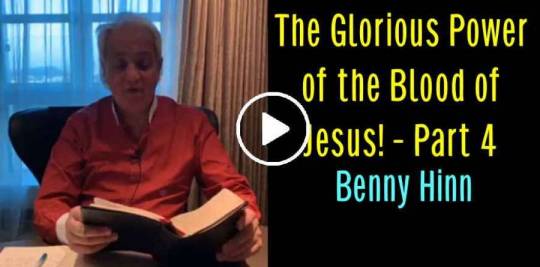 Benny Hinn (May-13-2019) Sermon: The Glorious Power of the Blood of Jesus! - Part 4. Pastor Benny Hinn continues with his final part of his 4-part series on the Power of the Blood of Jesus.
...
Benny Hinn (May-11-2019) Sermon: Getting Back What Devil Has Stolen. On today's teaching, Steve Munsey uses a portion of the Old Testament Book of Job to shares how God is moving believers into a new season of abundance, beginning by receiving double what the enemy has stole...
People around the globe know Pastor Benny Hinn as a noted evangelist, teacher, and the author of best-selling books including Good Morning, Holy Spirit, Prayer That Gets Results, Blood in the Sand, and Lamb of God. His TV program, This Is Your Day, is among the world's most-watched Christian programs, seen daily in 200 countries. Yet there is much more to the story of the man, and his ministry, who has impacted the world for more than four decades with the life-saving and miracle-working message of the Gospel of Jesus Christ.