Sermons of Benny Hinn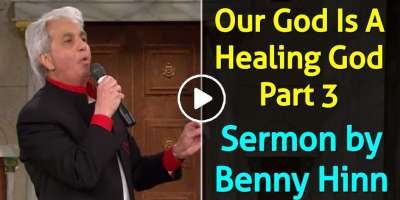 Benny Hinn (November-22-2018) Sermon: Our God Is A Healing God Part 3. In the New Testament, Jesus ministered to the sick, doing miracles and healing all who came to Him: "Jesus went about all Galilee, teaching in their synagogues, and preaching the gospel of the kingdom, and...
Benny Hinn (November-15-2018) Sermon: Don't Limit God. From Lagos, Nigeria Pastor Benny Hinn presents an unforgettable word of encouragement and hope in the midst of life's challenges. As the vast audience of over 50,000 in the main auditorium of Christ Embassy Church and sev...
People around the globe know Pastor Benny Hinn as a noted evangelist, teacher, and the author of best-selling books including Good Morning, Holy Spirit, Prayer That Gets Results, Blood in the Sand, and Lamb of God. His TV program, This Is Your Day, is among the world's most-watched Christian programs, seen daily in 200 countries. Yet there is much more to the story of the man, and his ministry, who has impacted the world for more than four decades with the life-saving and miracle-working message of the Gospel of Jesus Christ.