David Wilkerson Sermons

Why is nobody talking about this anymore! || Someone needs to say it, whether we like it or not!
What do you know about hell? The church are so focused on preaching and keeping us happy, not to preaching people free.
Heaven is totally fine to talk about, but hell is ...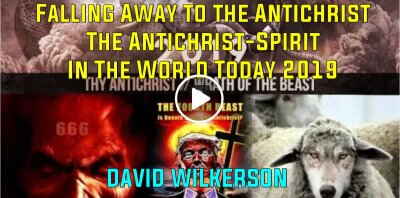 Falling Away to the Antichrist || The Antichrist-Spirit || In The World Today 2019. Speaker: David Wilkerson
...