Joel Osteen Sermons
Joel Osteen (April-14-2019) 8:30 Live Stream - Today Sunday Service - Lakewood Church. Catch us LIVE at 8:30 am CST to experience a Lakewood Service! Joel and Victoria Osteen will be delivering inspirational messages along with powerful uplifting worship with our Lakewood Wor...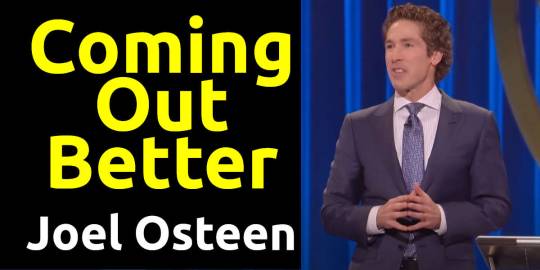 Joel Osteen (April-14-2019) Today Sunday Sermon: Coming Out Better.
Are you in a challenging time facing a sickness, heartbreak, or discouragement? In this message, you will be encouraged that not only will God bring you out, but He will bring you out better. You are not g...