Sermons of Pastor Michael Todd

Pastors Michael and Natalie Todd are the Lead Pastors of Transformation Church based in Tulsa, OK since February 2015. They were entrusted with Transformation Church from the founding pastor, Bishop Gary McIntosh, after 15 years of operation. Their personal philosophy and driving passion is re-presenting God to the lost and found for transformation in Christ. They aspire to reach their community, city and world with the gospel presented in a relevant and progressive way. They've been married since 2010 and live in Tulsa with three beautiful children—their daughter, Isabella, their son, Michael Jr. and newborn daughter, Ava.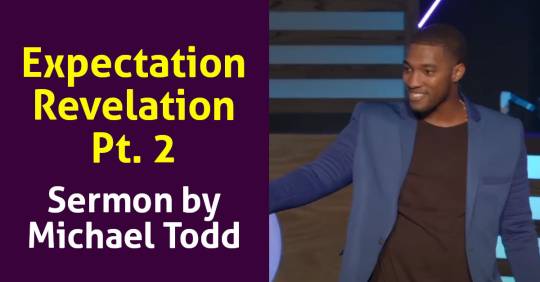 Michael Todd (January-19-2018) Expectation Revelation Pt. 2 :: Expect Effect (Part 3). This series is all about the power of expectation. Not merely wishing. Not assuming, presuming or even just believing. No, this is something greater. This is The Expect Effect.
...
Michael Todd (June-11-2018) Grace for Them? (The Power of Grace and Truth) // Grace Like A Flood (Part 7)
...