Sermons of Rick Warren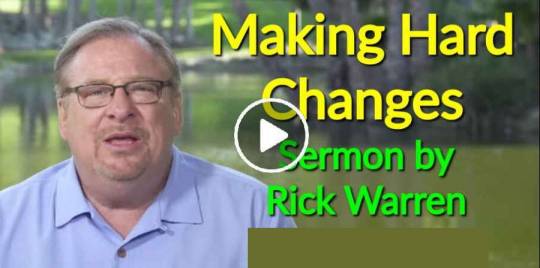 Rick Warren (April-29-2019) Sermon: Making Hard Changes. Seeing change and growth in our lives means a gradual process of becoming more and more like Jesus, and it isn't always easy. In this message, Pastor Rick Warren will talk about the six elements that God uses to make us spiritually mature.
...
Rick Warren (April-28-2019) Sunday Service in Saddleback Church, Live Stream online
...
Rick Warren is an innovative pastor, renowned author, and global influencer. The various ministries Pastor Rick has created are a multi-faceted expression of his heart to bring the whole gospel to the whole world.