Sermons of Rick Warren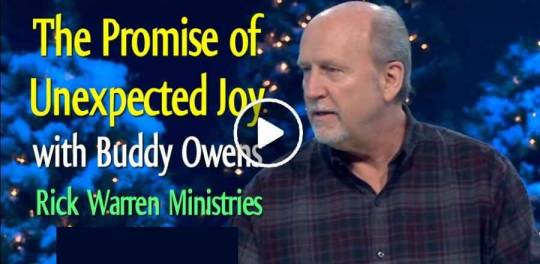 Rick Warren Ministries (December-17-2018) Sermon: The Promise of Unexpected Joy with Buddy Owens. In this Advent season, we're preparing our hearts and focusing our minds on celebrating Jesus' birth. Joy is the primary emotion at Christmas — we see it on children's faces, in ...
Rick Warren (December-16-2018) Sunday Service in Saddleback Church Live Stream online. Prepare your hearts and minds for Christmas as we focus on the promise of unexpected joy in this third week of Advent. In this message, you'll discover a perspective to hold, a promise to c...
Rick Warren is an innovative pastor, renowned author, and global influencer. The various ministries Pastor Rick has created are a multi-faceted expression of his heart to bring the whole gospel to the whole world.