T. B. Joshua Sermons, Prayers 2022
Pastor Evelyn Joshua - Watch Sermon: Your Own Part As A Christian
"As children of God we must know that there are two dimensions to life, just as there are two sides to a coin. Just as there are two sides to a coin, there are also two parts of roles - God's own part and your own part. These roles never conflict. There is no argument, no disagreeme...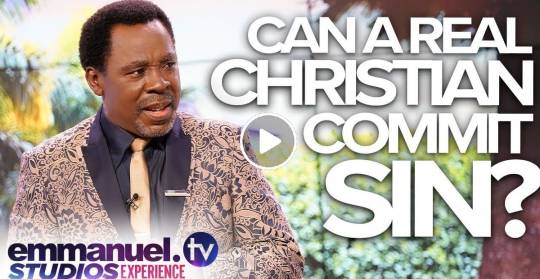 Ask TB Joshua - CAN A REAL CHRISTIAN COMMIT SIN?
1 John 3:9 says "no one who is born of God will continue to sin..." - but does that mean a genuine Christian cannot commit sin or make a mistake?
A sensitive topic requires Scriptural clarity! Join Prophet TB Joshua to learn to hear what God's Word says about this vital topic in this questio...