Full Textual Sermons Of Famous Preachers
Thursday, 21 June 2018 07:36
Joyce Meyer (June 21, 2018) - The Parables of Jesus: The Laborers in the Vineyard - Part 2.(3 part of the cycle of sermons by Joyce Meyer) Life can be frustrating at times. Learn how God can transform the trials in our lives into blessings, as Joyce teaches on the parables of...
Monday, 28 May 2018 15:03
TD Jakes (May 28, 2018) - Spiritual Senses. TD Jakes: "In fact you can only manifest in your life what you perceive in your spirit. If you can see the invisible you can do the impossible. And I'll say it again if you can see the invisible you can do the impossible, if yo...
Sunday, 27 May 2018 07:23
Joel Osteen (May-27-2018) Recognizing Your Value - Sunday Sermon. Too often, we base our value on how somebody is treating us, how successful we are, or how perfectly we have lived our life. The problem is that all of those things can change. Joel wants to show you how your value d...
Wednesday, 16 May 2018 06:19
Sunday, 13 May 2018 11:43
Sid Roth's It's Supernatural! (May 13, 2018) - What Happens When a Satanist Comes to Church? - Francis Frangipane. Francis Frangipane says you have a choice — the world and its troubles or a secret place you can enter daily. You should hear what Francis has learned about the s...
Wednesday, 02 May 2018 08:22
Joyce Meyer (May 2, 2018) The Rewards of Serving God - Part 1 - Enjoying Everyday Life. God loves to encourage His children, and He gives us great rewards! Be energized and uplifted by Joyce teaching, and her responses to viewers' questions.
Thursday, 26 April 2018 07:46
Joyce Meyer (April 26, 2018) - Blessed, Broken and Given, Part 1 - Enjoying Everyday Life. You have what it takes to walk in love! Today, Joyce teaches how to seek and develop the sacrificial love of Jesus Christ.
Sunday, 15 April 2018 07:43
How Do I Stop Feeling Inadequate? April 15, 2018 - Joyce Meyer. You are armed and dangerous. God has disarmed the principalities and powers, and he has armed you to be more than a conqueror in life.
Thursday, 12 April 2018 07:53
Five Powerful Promises of the Righteous, Part 1 - April 12, 2018 - Joyce Meyer (sermon online). Can we really be "righteous" in God's eyes? Learn about the powerful promises of God, starting with His gift of righteousness.
Wednesday, 11 April 2018 12:38
Incredible Miracle Stories You Must Hear! April 10, 2018 - Jim Watt, Sid Roth. In this It's Supernatural! Classic episode from 1999: Jim Watt has seen a baby's head, three times the size it should be, return to normal. And when he speaks, things are created.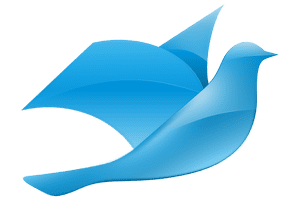 Dear friends, we had a scheduled update of site design.
We made the site more bright, modern and functional.
What Next
In the longer term - to add new functions and preachers ...