Full Textual Sermons Of Famous Preachers
Sunday, 15 April 2018 07:43
How Do I Stop Feeling Inadequate? April 15, 2018 - Joyce Meyer. You are armed and dangerous. God has disarmed the principalities and powers, and he has armed you to be more than a conqueror in life.
Thursday, 12 April 2018 07:53
Five Powerful Promises of the Righteous, Part 1 - April 12, 2018 - Joyce Meyer (sermon online). Can we really be "righteous" in God's eyes? Learn about the powerful promises of God, starting with His gift of righteousness.
Wednesday, 11 April 2018 12:38
Incredible Miracle Stories You Must Hear! April 10, 2018 - Jim Watt, Sid Roth. In this It's Supernatural! Classic episode from 1999: Jim Watt has seen a baby's head, three times the size it should be, return to normal. And when he speaks, things are created.
Tuesday, 10 April 2018 08:37
How to Overcome Disappointment and Discouragement, Part 2 (April 10, 2018) - Joyce Meyer. God loves us through every mistake we make. If you're feeling discouraged, get encouraged as Joyce shares truths from God's Word.
Sunday, 08 April 2018 07:39
Friday, 06 April 2018 07:46
A Life Worth Living, Part 2 (April6, 2018)- Enjoying Everyday Life - Joyce Meyer. It's not how long we live but how well we live that matters. Today, Joyce shares how to enjoy your life and leave a legacy of love.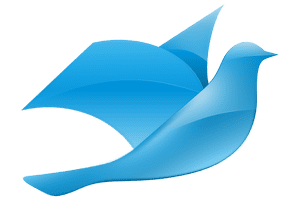 Dear friends, we had a scheduled update of site design.
We made the site more bright, modern and functional.
What Next
In the longer term - to add new functions and preachers ...
Subscribe
to the new sermons
Stay Connected with your favorite Ministry Newsletters
We have 704 guests and no members online