The Bible Project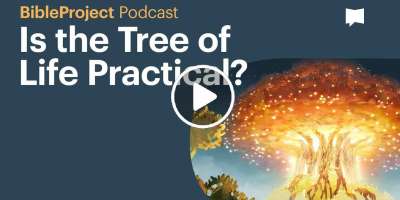 BibleProject (March-18-2020) Podcast: Is the Tree of Life Practical? We are concluding our Tree of Life series with a question and response episode. In this episode, Tim and Jon respond to audience questions on the theme of the Tree of Life in the Bible. Thank you to everyone that submitted questions!
...
The Bible Project - New Testament Letters: Historical Context. In the New Testament, there are 21 letters or epistles written by early Christian leaders to communities of Jesus' followers in the ancient Roman world. A wise reading of these letters involves learning about their historical context. Who were the letters written to, where did the recipients live, and what prompted sending the letter? In this video, we explore the different layers ...
What is The Bible Project? The Bible Project is a non-profit animation studio that produces short-form, fully animated videos to make the biblical story accessible to everyone, everywhere. We create videos, podcasts, and study guides that explore the Bible's unified story. The Bible is a divine-human book that speaks God's word to his people. We believe it ultimately points us to Jesus, who has the power to change individuals and whole communities when we let the biblical story speak for itself. We focus on the Bible's overarching themes and each book's literary design and are committed to understanding the Bible in its historical context.