Victoria Osteen Sermons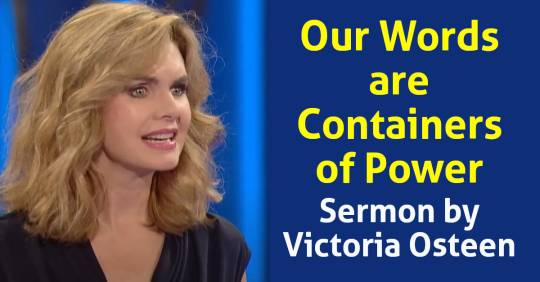 Victoria Osteen - Sermon: Our Words are Containers of Power. The Bible says the spirit of the man sustains the man. When you utter words of faith and victory, it goes straight into your spirit, and it charges your physical body. Words are powerful. Words are containers of power.
...
Victoria Osteen (November-19-2019) Sunday Sermon: Appreciating Every Area Of Our Life. When we appreciate something, we bring value to it and we are less likely to take it for granted. In Deuteronomy 10 - 12, God said to the Children of Israel, "Don't take these gifts I've given you for granted, and don't forget who gave them to you." Appreciation honors God.
...